Sacramento Pool Repair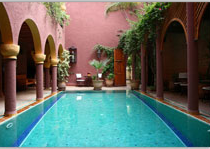 Sacramento pool repair entails an endless list of repair items. Sacramento pool repair can involve heaters, pumps, sweeps, plumbing, electrical, automation, solar and fill lines. Sacramento pool repair isn't something to leave to the do-it-yourselfer unless you're well trained. Pool repair done incorrectly can result in a lot higher costs than having a professional handle it for you from the get go.
Sac Valley Pool Service is one of the top pool repair companies in Sacramento. Their Sacramento pool repair service crews are trained every six months in pool repairs. We are a warranty station for Pentair, Sta Rite and Hayward. Our extensive training ensures we can handle any problem that arises with your Sacramento pool repair.
When performing repair services on sweeps, it's important to check all the bearings. Bearings are often the cause of Sacramento pool repair issues. These bearing are usually located on the drive shaft, wheels and water management systems.
When doing a Sacramento pool repair on pumps, it's important to know what to look for. It is important to check the capacitor. The capacitor can often lead someone to false diagnoses of thinking that the pump needs to be replaced. It's also a good idea to check the shaft seal. A faulty shaft seal can lead to bigger problems. A bad shaft seal will let water permeate the pump motor causing a larger Sacramento pool repair.
Servicing a Sacramento pool repair involving a heater requires years of experience and training. A dirty filter can be one of the causes of a heater not firing correctly. Another cause could be a faulty pressure switch. Having the knowledge to diagnose a bad ICM or mother board is key when it comes to your Sacramento pool repair.
Sacramento pool repair is a big task requiring an experienced and trained service crew. Sac Valley Pool Repair is the best company to call when it comes to your Sacramento pool repair.
TAG: Sacramento Pool Repair