Platinum Pool Service $200/month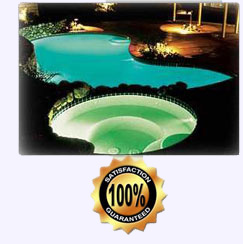 Greater Sacramento Pool Service
Platinum Pool Cleaning Service
With This Pool Cleaning Service You Don't Have To Lift a Finger!
Our Platinum weekly maintenance includes everything you need to keep your pool up and running perfectly.
This package is top of the line. Each week or pool cleaning professionals will:.
The Platinum Service includes all services of the Gold Service. In addition we ensure your pool is spotless top to bottom, and includes vacuuming as needed, netting the pool surfaces and pool floor, cleaning attached spa top and floor. This is our top of the line service, we include extra visits upon requests for parties, free diagnostics on equipment issues, and solar start up and shut down.
Upon inspection of equipment we replace smaller items like, pump baskets, sweep bags, skimmer flaps, etc. with a cost less than $50.
In addition, the Platinum Service includes:
Make sure your pool is spotless top to bottom
Includes chemical balance and a complete pool cleaning from the
skimmer basket to the pool floor.
Vacuuming when needed
Filter cleaning when needed
Price: Starting $200/month prices may vary depending on landscaping and pool equipment
With each service we do a yearly water conditioning treatment. This treatment helps to maintain sanitary water conditions, and a crystal clear pool. The cost for this treatment is $65, and is only charged once per year.
To schedule your first pool cleaning service, give us a call toll free (916) 983-7665. We'll make sure your pool stays clean and swim ready all year long. We look forward to your call.
Serving the Greater Sacramento Areas including Roseville, Carmichael, Folsom, Elk Grove, Citrus Heights, Orangevale, Rocklin, Folsom & Granite Bay,El Dorado Hills, West Sacramento, Pocket