Gold Pool Service $180/month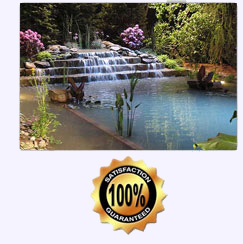 Greater Sacramento Pool Service
Gold Pool Cleaning Service
We Do Everything Your Sweep Doesn't
Our Gold weekly maintenance includes everything you need to keep your pool up and running perfectly. The last thing you want is an unusable pool during these hot summer days.
Includes all items from Silver Service. In addition, we perform the following items:
In addition, the Gold Pool Service includes:
Skim pool and connected spa surface as needed
Brush steps, swim outs and walls of your pool and connected spa as needed.
Clean spa floor.
Price: $180/month*
With each service we do a yearly water conditioning treatment. This treatment helps to maintain sanitary water conditions, and a crystal clear pool. The cost for this treatment is $65, and is only charged once per year.
To schedule your first pool cleaning service, give us a call toll free (916) 983-7665. We'll make sure your pool stays clean and swim ready all year long. We look forward to your call.
Serving the Greater Sacramento Areas including Roseville, Carmichael, Folsom, Elk Grove, Citrus Heights, Orangevale, Rocklin, Folsom & Granite Bay,El Dorado Hills, West Sacramento, Pocket