Sacramento Pool Service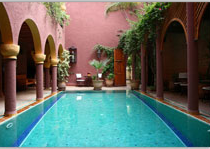 Sac Valley Pool Service is a locally owned and family operated Sacramento pool service company. Their Sacramento pool service company has been in business for over 8 years, providing
fantastic services at an unbeatable price.
Our company serves the major Sacramento area. Our Sacramento pool service serves Elk Grove to Lincoln, from West Sacramento to El Dorado Hills and everywhere in between.
Sac Valley Pool Service is a Sacramento pool service company that offers a
full line of Sacramento pool service including clean ups, weekly maintenance, repairs, energy efficiency upgrades, water chemistry, salt conversions, and any and all your pool needs.
Sac Valley Pool Service is extensively trained in all Sacramento pool service such as pool chemistry, salt pools, repairs and equipment upgrades. We are a warranty station for Pentair, Sta Rite, Hayward, Aqua Logic and Pro Logic. Our company has the resources to handle all of your Sacramento pool service needs. Our company is licensed, bonded and insured to protect you and provide you with the best trained and professional Sacramento pool service staff available.
Our company is so confident you'll be more than happy with our service, that we're offering 4 Weeks free . No contracts or gimmicks. Try our Sacramento pool service for one month free and if you're not completely satisfied you don't pay a dime.
If you are, as we expect satisfied, the first month is still free and we'll continue our Sacramento pool service of your pool with no contracts to sign. All we ask is for you to sign the Sac Valley Pool service agreement. Our agreement serves as written communication so we can serve you exactly as you want. No contracts, no early cancellation fees, just great professional Sacramento pool service at a great value.
Having a local Sacramento pool service in your backyard is important. You need to make sure the Sacramento pool service company you choose is professional and competent. Sac Valley Pool Service goes through yearly trainings and certifications to stay up to date on the latest equipment and chemical balancing techniques. We pride ourselves in our work and do not charge a dime until the work is done and you're completely satisfied. We stand behind all of our work with a one year parts and labor guarantee. Our Sacramento pool service company can handle all of your swimming pool needs. Our company works very hard in ensuring your satisfaction by offering service on a month to month basis. Our Sacramento pool service company doesn't want to tie you down with long term contracts.
TAG: Sacramento Pool Service